In this comprehensive guide to postpartum care, you will learn about:
What postpartum care is and why it matters 
The benefits of after birth care for mothers
What happens at a

postnatal retreat

like

Boram
For many new mothers, there's a moment when you're about to be discharged from the hospital (or leave the birthing center) that's filled with panic. As thrilled as you are to have your newborn safely delivered, the reality sets in as you read through the discharge paperwork: you're about to be sent home with your adorable infant  but you're exhausted from childbirth—and your body and mind are overwhelmed from the months you just spent growing a human being.
This is the beginning of the postpartum period, or the fourth trimester. Whether it's your first or third time giving birth, it can feel daunting: you wish you could bring the hospital nurse home with you or hire an overnight doula or remember anything you learned during those prenatal baby classes—and there is a desire to sleep for days even though you know you will be up for nights for the foreseeable future.
This is exactly why, in many cultures outside the US, mothers are enabled to rest and recover after childbirth with care provided by close friends and family. It is a common practice known around the world as  "postpartum care." In some countries like South Korea, there are postnatal hotels women check into for after delivery care. This was the inspiration for Boram's co-founder, who struggled to recover after the birth of her second child in New York City: "I realized there were no postnatal services for mothers immediately after giving birth. In the US, mothers are often dismissed from hospital 24 hours after birth and are supposed to figure everything out themselves," says Boram Nam, who is of South Korean descent. "Extensive research has shown that nurturing women's health in this 6-week postnatal period with proactive post delivery care is critical to their health and their children." 
So Nam built the postnatal retreat she knew mothers deserved with her husband and cofounder Suk Park. They enlisted the expertise of postpartum doulas, certified lactation consultants and  people like Sarah Mallin: With an extensive background as a nurse in the neonatal intensive care unit and a former pediatric educator, she is Boram's Director of Operations. Mallin helped develop the postpartum care program for Boram's guests, which includes everything you need to establish a strong foundation for the recovery and development of both mom and baby—from lactation support and postpartum doula care to postnatal massages and nutritious meals.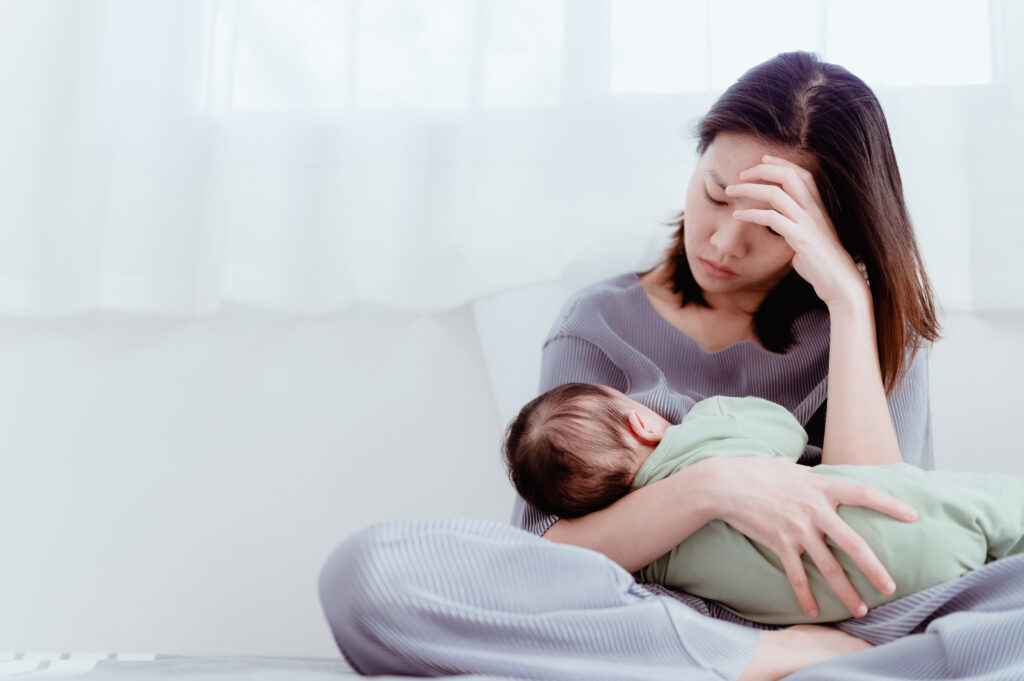 What is Postpartum Care and why it matters to moms
Postpartum care (or postnatal care) takes place in the immediate weeks following childbirth. During this window of time, rest and recovery is critical for new moms as they are physically healing from delivery and mentally dealing with the hormonal swings that accompany post-birth and breastfeeding. This is also a time when, particularly for first time moms, it's critical to learn how to care for an infant: part of postpartum care is guiding mothers through everything from feeding to bathing and swaddling. 
When Mallin was a NICU nurse at Lenox Hill hospital in New York City, she saw the need for this type of after childbirth care firsthand: "People would always say it was awful having their baby in the NICU, but they had the training of a team of physicians and nurses so they went home knowledgeable in how to take care of the baby and themselves," she says. "But that made me disappointed because you shouldn't have to have an infant in the NICU to get that support."
What is the current state of postpartum care
Even with all of that nursing and pediatric experience, Mallin herself still felt ill-prepared for the transformative physical and mental changes that come with having your first child. This is unfortunately the case for most new mothers in America: there is little to no postpartum care or support in place after moms are sent home from the hospital. "We are very far behind in terms of postnatal care for women; it's a black hole," she says. "Moms are running around trying to find their own resources and suffering." 
Even that 6-week postpartum appointment with your OBGYN is often very brief and focused on making sure you don't have any physically dangerous fallout from childbirth.  Generally you're told that you can exercise and have sex again (two things many moms at that point are too exhausted to be interested in!) and sent on your way.
In other cultures, the model of postpartum care is more centered around ensuring the mother's recovery: Traditionally for Korean mothers, the few weeks that follow birth are considered the most critical period for staying healthy. Many check into postpartum care centers called sanhujoriwon where they are offered 24-hour support including nutritious meals made to promote lactation and restore strength, massages, and most importantly care for their infant so they can rest. 
In Israel there are maternity hotels, known as "milonit" or "baby hotels" that mothers check into post-birth for two to three nights to recover with their newborn. As soon as 12 hours after delivery, women can leave the hospital and check into these adjacent hotels where they can send their infant to the onsite nursery so they can rest. They are also offered breastfeeding support and counseling from nurses. 
In Latin American cultures including Mexico, the 40 days after having a baby is referred to as "la cuarentena", a time for new moms to rest and recover while they are supported by other women in their community. Unfortunately, this tradition has not been as welcome for some Mexican immigrant women in the US: in one study, they reported hiding this tradition in health care settings because many providers didn't understand or trivialized this custom, becoming a barrier to seeding professional help postpartum. 

A postnatal retreat like Boram aims to change that: "We want to take responsibility for filling that gap between hospital and home," says Nam.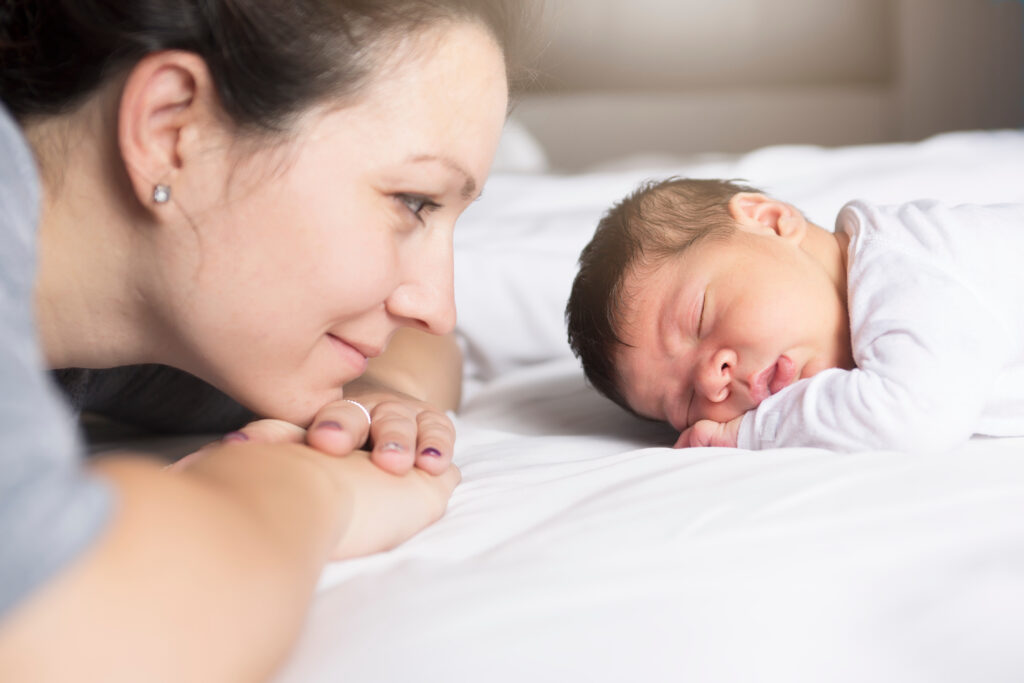 Benefits of Postpartum Care for mothers
The need for postpartum care for mothers is clear, and proven out in the health and wellbeing benefits both moms and babies get: modern research shows that dedicated after birth care based on evidence-based practices will allow mothers and their babies to thrive not just immediately after birth but for the rest of their lives. According to the Journal of Perinatal Education, "Women's health after delivery is the most important factor affecting the health of their children." And the American College of Obstetricians and Gynecologists now recommend "postpartum care should become an ongoing process, rather than a single encounter, with services and support tailored to each woman's individual needs" that begins within the first three weeks postpartum. Here's why:
Rest allows moms to recover and lessens chance of postpartum depression
Beyond the physical exhaustion after birth, the fatigue that accompanies taking care of a newborn is one of the biggest risk factors for postpartum depression and other PMADS. 
According to a study published in the Journal of Obstetric, Gynecologic & Neonatal Nursing, "Fatigue by Day 14 postpartum was the most predictive variable for symptoms of PPD on Day 28." When mothers are able to get rest and receive support in taking care of their newborn – the diapering, bathing and feeding – they are able to recover and tend to their mental health. "The baby blues and postpartum depression have been shown to be reduced by getting uninterrupted sleep and support," says Mallin. 
Balanced meals can help with postpartum recovery
Moms are so focused on caring for and feeding their newborns, it is difficult for them to ensure they are getting the proper nutrition they need to heal from childbirth and produce milk (if choosing to breastfeed.) Essential nutrition is fundamental for health and recovery during this critical period, as there are unique needs for mothers' bodies: they need to consume enough calories to facilitate lactation, as well as vitamins and minerals that ensure emotional and physical recovery. In many other cultures, new moms are given traditional meals that include warm, soft foods such as soups and they avoid cold beverages. At Boram, the meticulously designed menu for moms features ingredients that are easily digested, low in sodium and high in fiber to address hormonal balance, blood replenishment, hydration and milk production if needed. 
Early support improves breastfeeding outcomes
If a new mom chooses to breastfeed and is physically able to, there can be many unexpected challenges from getting the baby to properly latch to producing enough milk to keeping the baby full. According to research published in the Archives of Pediatric and Adolescent Medicine, breastfeeding outcomes are significantly better when nursing moms receive resources and guidance while establishing breastfeeding. By having access to postpartum doulas, certified lactation consultants and the right tools to help support breastfeeding goals, moms can address any issues early on and build their confidence. Another study that looked at Turkish mothers found that the sleep quality of mothers in the postpartum period increases their breastfeeding self-efficacy – meaning the confidence they have doing it. So the importance of getting rest is also tied to successful breastfeeding outcomes.
Newborn care education reduces anxiety and accidents
Taking care of an infant – especially for first time moms – can be daunting: many mothers feel that certain things like giving them a bath and swaddling "should" be instinctual or easy but they're often not. There's a pretty steep learning curve as both mom and baby are adjusting to their new identities in the world. Having a support system and experts like Newborn and Maternal Specialized Nurses and postpartum doulas to guide you through these new processes can be reassuring. Having education around infant care and emergency care has been proven to reduce stress in parents. There's also the critical aspect of ensuring safe sleep for babies: "SIDS is still a problem in America," says Mallin. "By learning safe sleep skills for your baby, you can prevent some of those accidents." Allowing someone else to care for your baby so you can rest can also help prevent times when you would fall asleep holding the baby.
Building community supports mothers during this transition
There's a very good reason for that old saying "it takes a village." The more mothers can connect and support each other through the postpartum period, the less they will feel isolated and anxious with a newborn. Learning from each other and sharing all of the difficulties encountered trying to take care of themselves and an infant builds confidence and a sense of community that can be carried through the rest of the children's lives. Local mom groups can be a great source for meeting women who are going through a similar transition so you can share your experience together. 
What happens at a Postnatal Retreat like Boram
Evidence-based research influences every aspect of your postpartum care plan at Boram. From physical recovery and mental wellness to baby feeding and skin care, your care is backed by research.
What is a postnatal retreat 
Inspired by the postpartum care centers and traditions from other cultures, a postnatal retreat is a hotel-like stay between hospital and home where mothers who have just given birth can rest and recover with their newborn. At Boram Postnatal Retreat, which is located in a five-star hotel in New York City, moms can make reservations any time during their pregnancy and up to one month after delivery. They can stay for 3 to 7 days, during which time they will be provided with a 24/7 professionally staffed baby room so they can rest, as well as postpartum doula care, lactation support, essential nutrition and after birth care. "Our model of care – including nourishing foods, therapeutic services and recovery support – is built on evidence-based practices and modern medical research. By focusing on the needs of the mother in the postnatal stage, we are helping her to prioritize her own health, now and in the future," says Boram Nam.
At a postnatal retreat like Boram, new moms are provided with 24/7 baby care supervised by certified IBCLC nurses with staffing from certified nursing assistants and postpartum doulas. "Our staff is fully equipped to help mothers with feeding, diapering, bathing, sleeping and baby monitoring as well as wound recovery," says Sarah Mallin. Mothers are offered a number of therapeutic services to help them recover, including postnatal massages, size baths, foot baths, as well as lactation assistance if they choose to breastfeed. Pelvic floor physical therapy and mental health services are also available on demand so the mom receives a truly holistic postnatal recovery. 
Services are accompanied by top-of-the-line products for mom and baby including modern baby care brand Coterie's highest performing, hypoallergenic, soft-as-cashmere diapers and 100% plant-based wipes, Novum hospital grade bassinets placed in each room and more, to ensure a comfortable, elevated stay.  
Guests at Boram are also served a balanced menu with three nourishing, healing meals a day that are nutritionally-designed to help moms recover. They include ingredients that support blood replenishment, tissue repair, hydration and energy. Warm foods that are easily digested, low in salt and contain high fiber and adequate calories are emphasized. Meals are intended to provide the essential nutrition needed to address hormonal balance, collagen building, postpartum mood disorders and milk production (if breastfeeding). 
From our thoughtfully designed meals for mom to our round-the-clock Baby Room, our team has considered every kind of support we think a new mother will need as she recovers from childbirth and prepares to head home with her new baby.