Spending time at a postnatal retreat in the days and week after child birth is a new concept for many families in the US. Yet, in major cities across the world, it is a long-standing tradition and incredibly common practice. If you're not sure why postnatal retreats are an essential step in the transition from pregnancy to postpartum, here's a good place to start: 
Close your eyes and imagine you've just given birth 48 hours ago. You and your precious newborn are packed up and ready to head home. Good-bye, unlimited mesh undies. Good-bye, highly skilled nurses. The adrenaline is wearing off and now you're exhausted, healing and expected to care for this tiny new human.
Now, what if, instead of returning home, you could check into a serene and secure hotel-like retreat where every space, service and amenity has been designed with you and baby in mind? Imagine you and your partner check-in to one of these "postpartum hotels." As you sink into a clean, comfortable bed, a Care Team Associate welcomes you and gives you a run down of all the help that's just a call button away – lactation consultant, night doula, masseuse, professionally staffed Baby Room (so you can sleep!), and a full menu designed to help your body recover. 
There are evidence-based reasons to choose a postnatal stay, too. Proper support in four key areas can lay a strong foundation for your transition to the fourth trimester – and well beyond. At Boram, this quote acts as a north star for all we do:
"Women's health after delivery is the most important factor affecting the health of their children." – Journal of Perinatal Medicine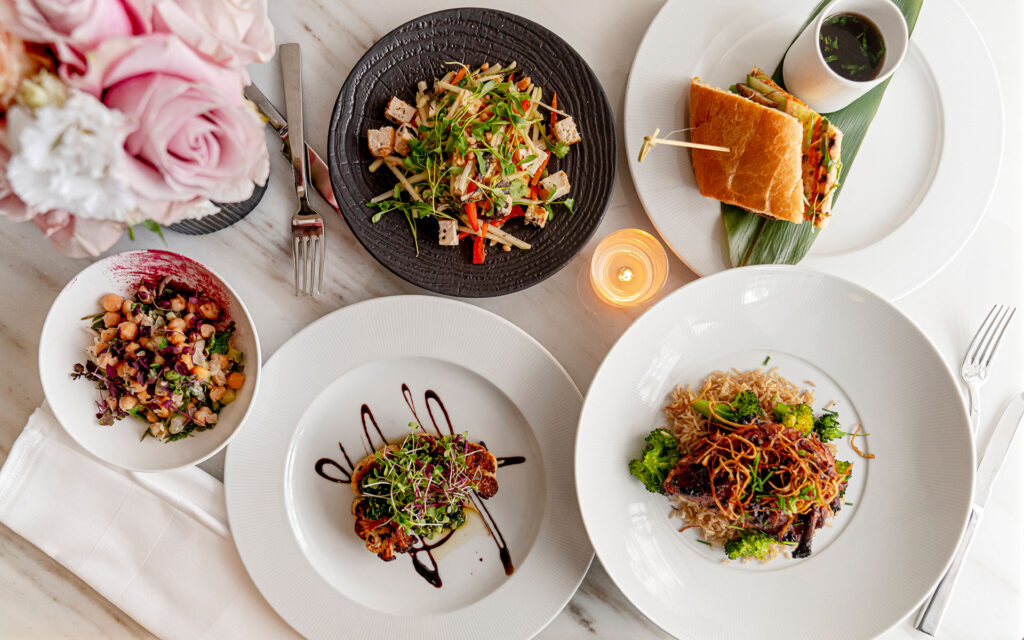 1. Physical Recovery & Nourishment 
Birth is hard work. Whether you've had a vaginal or C-section delivery, your body needs time to heal and repair. Boram provides the essential postpartum care amenities you need, as well as dedicated staff to help. Our team includes trained and certified postpartum doulas who understand just what you're going through. 
We offer a Sitz bath to help reduce inflammation and swelling in the perineum (typically for vaginal births). For our C-section mamas, we offer foot baths to promote blood circulation and help muscles recalibrate to new post-pregnancy centers of gravity. You can also schedule a postnatal massage with lymph node drainage to help relax muscles, reduce stress and remove toxins from your recovering body. 
Made fresh each day, our nutritionist-backed meals are as delicious as they are restorative. Best of all, there's no prep or clean up involved.
The final piece to physical recovery after labor is, of course, sleep. Sleep is elemental in helping you heal and feel ready for home. A quiet, serene environment and 24/7 assistance with your newborn will help you get the rest you need, right when you need it most.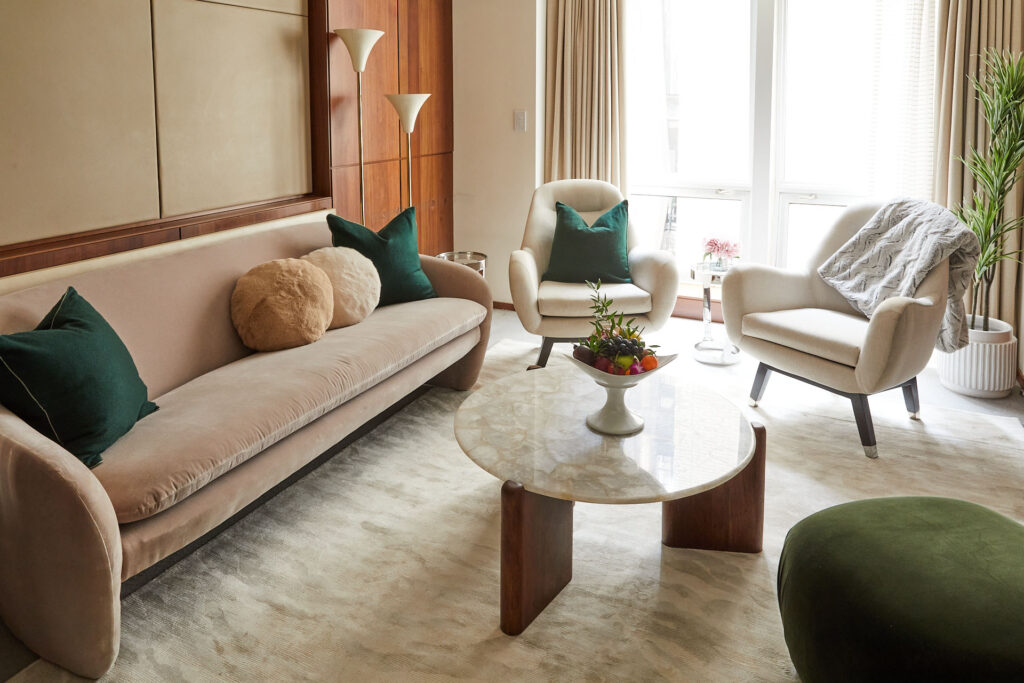 2. Social Support & Mental Health 
Rest, physical care, and a network of professionals who can connect you with any resources you may need are all critical to helping new parents stay ahead of mental health issues. During your stay at Boram, you will be surrounded by a caregiving team of doulas, nurses and CNAs who understand that mental health is part of the postpartum experience.  
You'll also have the opportunity to meet other new parents in a similar stage of life. Imagine relaxing in our Mother's Lounge with a cup of tea or healthy snack, talking with other postpartum women about the roller coaster of emotions that comes with a new baby. Sharing stories and experiences – among partners as well – creates a sense of connection that reminds you you're not alone on this journey. 
You and your partner may also feel extra bonded after a postnatal stay. Away from the (often chaotic) trappings of home, the two of you can enjoy the earliest days with your new addition while still finding time to rest and connect.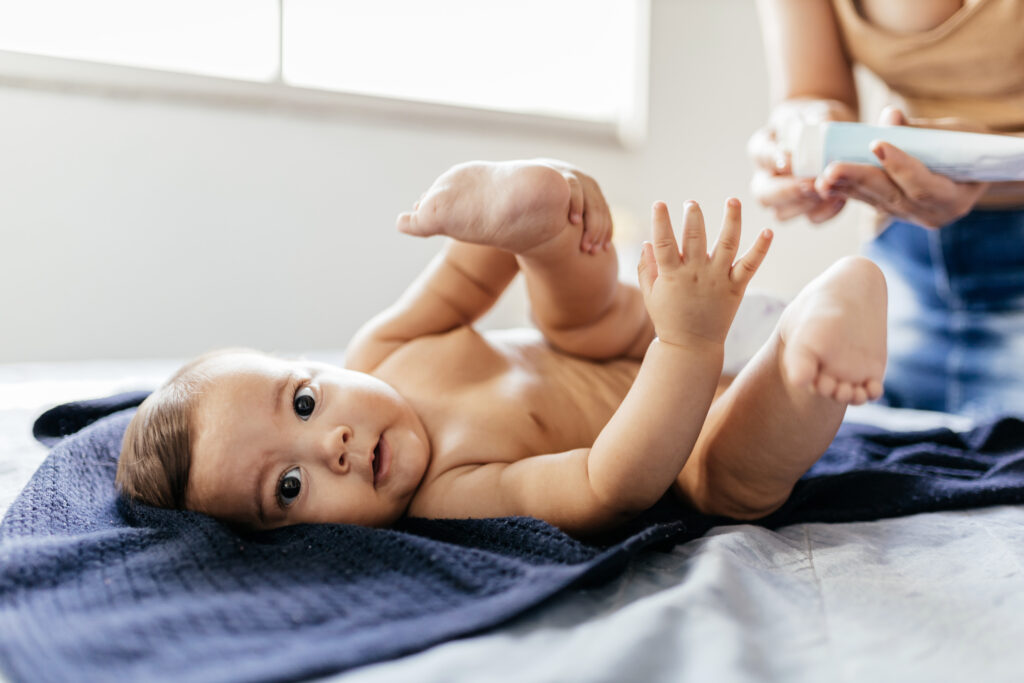 3. Baby Care & Education 
One of the most compelling reasons families around the world choose to stay at a postnatal retreat is the on-call help with their infants. At Boram, we offer a 24/7 professionally staffed Baby Room where your little one can rest in safe hands while you sleep, eat or simply take a little time for yourself. 
Certified Lactation Consultants and Postpartum Doulas are also just a call away at Boram. From latching to milk supply questions, this is an invaluable resource in the early days after birth.
Bottle feeding? We can assist you with that as well. From complementary bottle cleaning and sterilization to questions around how much and how often to feed your baby, our experienced staff is here to help. 
Hands-on guidance and education is highly valued at Boram. Our team will gladly demonstrate proper bathing, diapering and swaddling for you and your partner. It's much easier than watching an Internet video – especially in the middle of the night!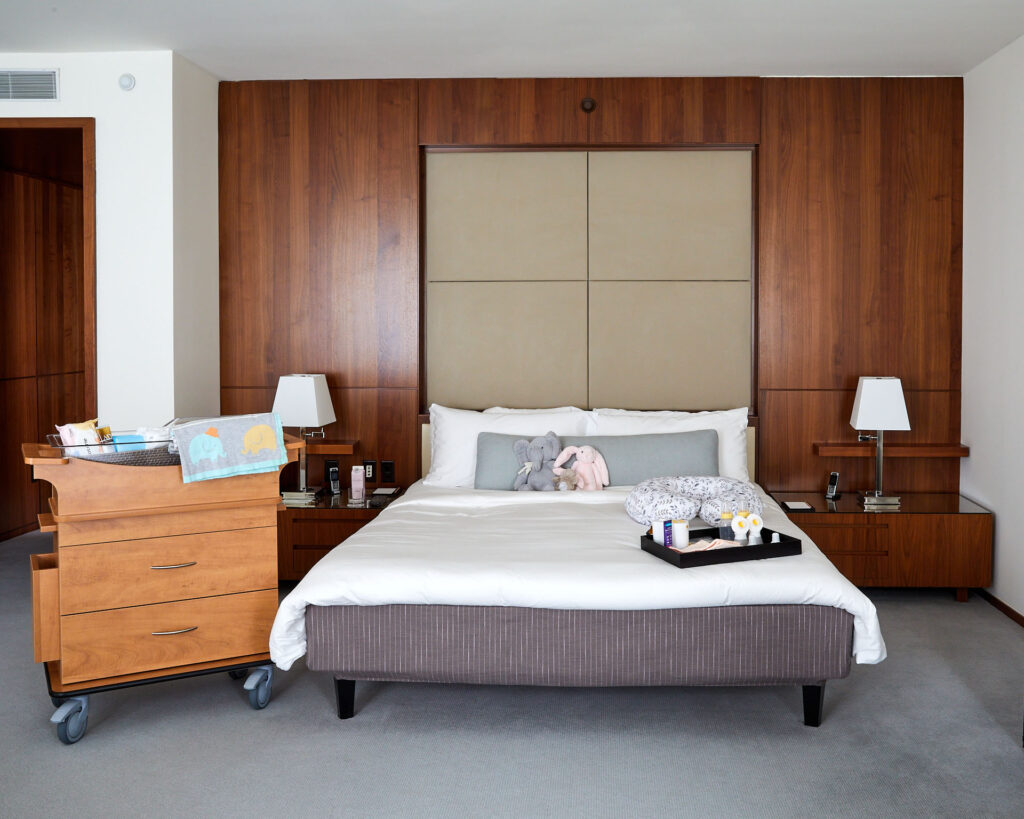 4. Readmission Reduction
Whether it's support with wound care (including vaginal tears and C-section incisions) or providing holistic pain management during the critical days after birth, having a professional staff available 24/7 is an essential service few postpartum women receive. 
As for your newborn, feeding difficulties are common in the early days. Without proper support, this can lead to concern about maintaining baby's weight and an increase in you and your partner's stress levels. The staff at Boram is trained to support you with everything from latching to bottle feeding to pumping, allowing you to understand and resolve issues, rather than struggle through them without compassionate, hands-on support.  
At Boram, evidence-based research influences every aspect of your postpartum care plan. From physical recovery and mental wellness to nourishment and support for both you and your newborn, a stay at Boram is an investment in the future health and wellbeing of your entire family.